Block Ads & Earn Tokens
Varanida is a browser extension that allows you to block ads, pop-ups and other intrusive scripts. Varanida Ad Blocker works with Chrome and Firefox and rewards you with VAD, the "Verified Ad" token, each time you block advertising on the web.
INSTALL ON CHROME
INSTALL ON FIREFOX
Install Varanida Ad Blocker in 3 Easy Steps
Varanida is a Secure & Efficient Ad Blocker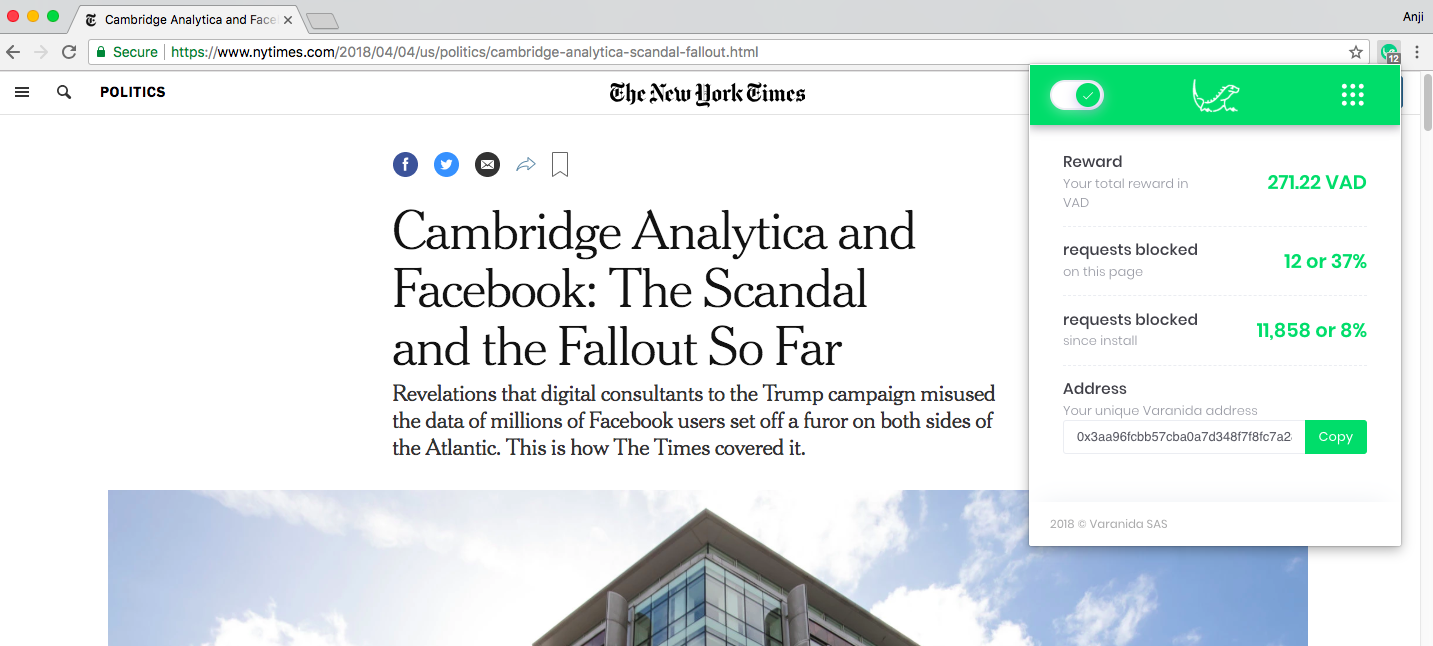 Download Varanida

Install the Varanida extension on your favorite browser. Be assured that our extension won't affect your browsing experience or slow down your connection.

Clean The Internet

All Varanida users are collectively blocking intrusive advertising and scripts, to build a better Internet which will be more respectful of attention and privacy.

Get Rewarded in VAD

You earn VAD when you install the extension, each time you block ads when browsing, and each time you refer someone who installs the Varanida extension.
Very good extension! Completely replaced AdBlock

Thomas S.
Better than uBlock Origin and AdBlock in that regard.

David K.
great extension. replaced adblock plus with this

Andrei C.
Is a verry useful extension, The best adblock extension.

Cristi G.
Block Ads & Earn Tokens
Select your browser below and navigate Internet without any ads, pop-ups, boring banners and intrusive scripts etc.

INSTALL ON CHROME

INSTALL ON FIREFOX

Designed by