Let's Clean The Internet Together
In this first iteration, the Varanida extension rewards you with VAD, "Verified Ad" tokens, each time you block advertising on the web.
INSTALL ON CHROME
INSTALL ON FIREFOX
Take back control of the Internet with Varanida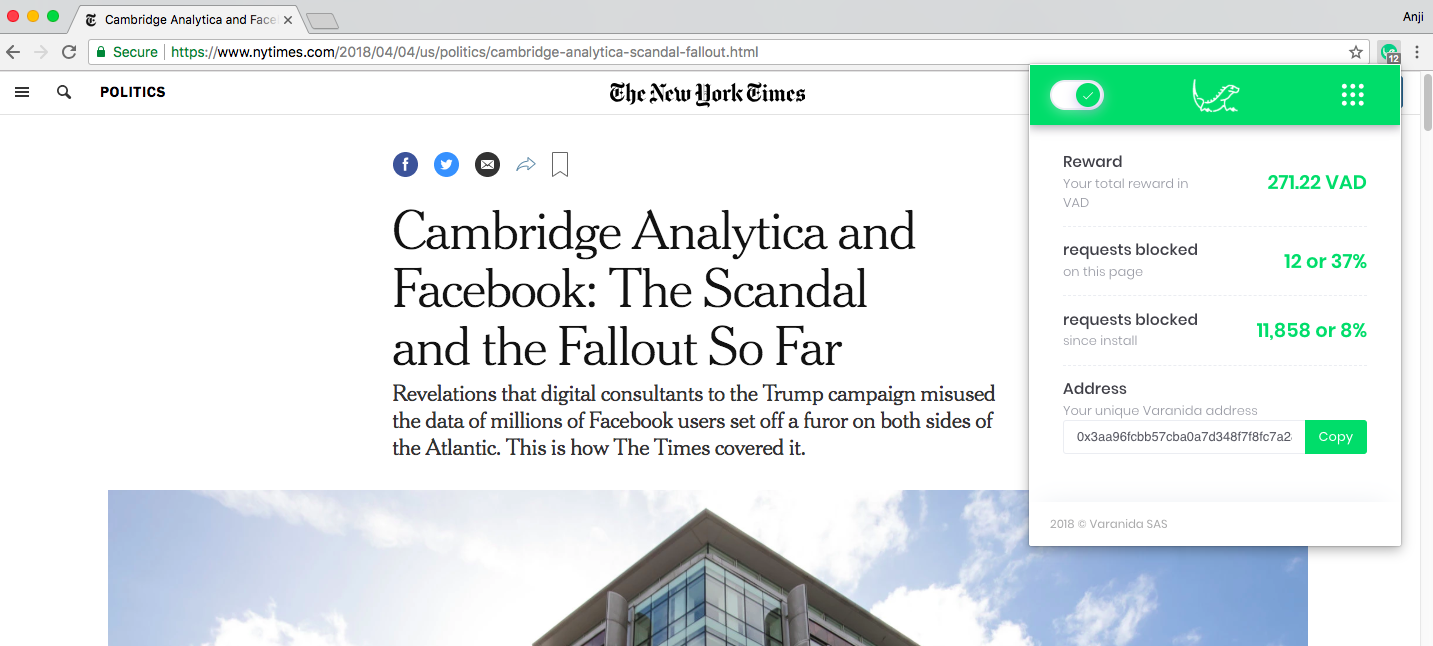 Download Varanida

Install the Varanida extension on your favorite browser. Be assured that our extension won't affect your browsing experience or slow down your connection.

Clean The Internet

All Varanida users are collectively blocking intrusive advertising and scripts, to build a better Internet which will be more respectful of attention and privacy.

Get Rewarded in VAD

You earn VAD when you install the extension, each time you block ads when browsing, and each time you refer someone who installs the Varanida extension.